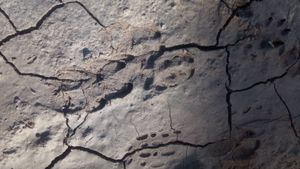 About me
Tom G. Hamilton – I live in a remote part of Iberia called Beira Baixa, in Portugal. I am a musician-artist and songwriter, and have made a whole load of music over the years. 
I'm into adventure, it's the child that unashamedly kept craving for adventure. So I went to the hills here to look for gemstones. I found quartz of all types (rose, citrine, smoky, morion, crystal, chalcedony, jasper) and gemstones with copper – malachite, azurite, turquoise, chalcopyrite and crysocolla. I found tourmalines and topaz. 
I love the lands here, and sometimes when I go to the hills I think I might never come back. It's my story, when we no longer have adventure it's because we died. Life was meant to be this way. 
Stones and crystals hold memories, and I started to pick up stories. I discovered Hannibal and his ancient city, I discovered amazing Vetton horsemen and warriors. I found this land was called Vettonia. I found lost bell traditions and the men and women who played them. 
Right now, I am onto something very exciting – Boudica, queen of the Iceni. I found her origins here in Beira Baixa, and then I found her complete story. You can read the story right here below. 
Essentially, I am a dreamer and always was. Listen to my music, read my stories, look at my gemstones and my rings. Watch my films – some of them are just small shoots of my adventures in the mountains around here and in the Azores. Some are of things I am passionate about like the Black Mountain with unique turquoise and legends of warriors and brave women who resisted and tried to preserve the ancient way of life. Above all, dare to have an adventure yourself.
Boudica's story
Queen Boudica - Iberian warrior-class heroine, mother and wife.
1.03 MB